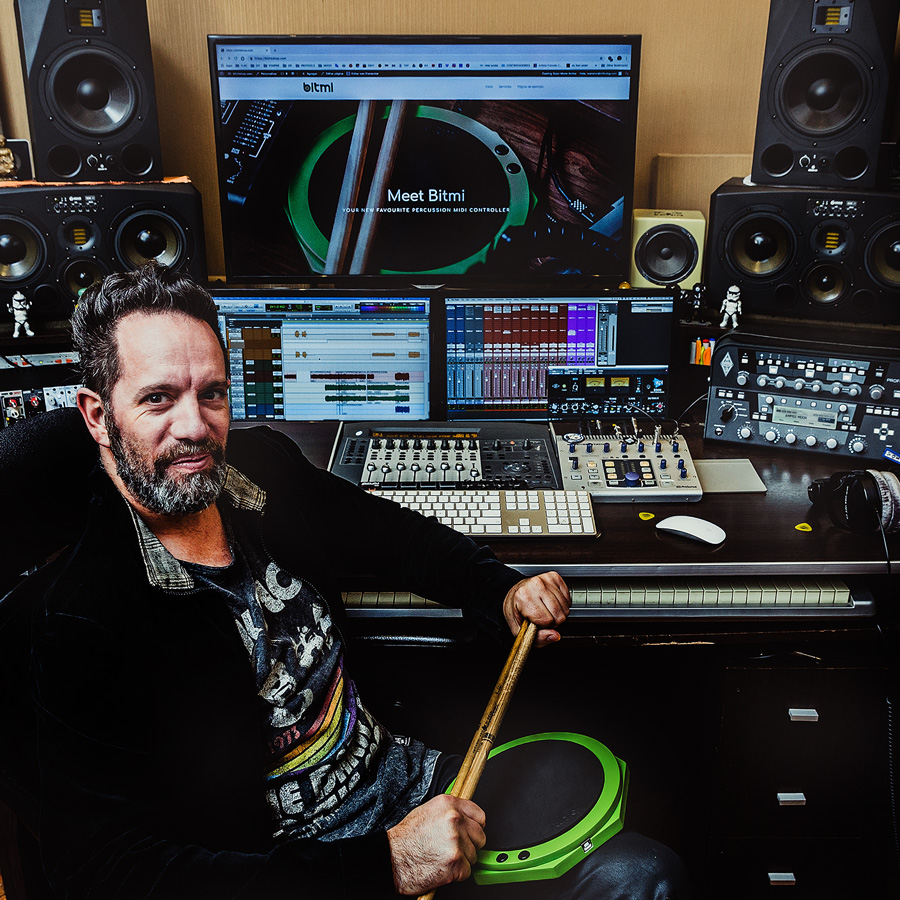 In early 2017 I've started this project called Bitmi. The aim was to make a MIDI-USB portable practice pad. 
I've been working with electronics and MIDI since 2011 making different instruments and projects for private use in my live setups and in my studio. 
It took me 2 years to finish it, and I'm really proud with the final result. This is an independent electronic instrument made in small quantities in order to get the best possible quality.
I've assembled a team of passionate people who support the project and also supply me with the parts needed to manufacture it. I do all the final assembly by hand and personally check and calibrate every unit. You will get nothing but the best quality. They are built like a tank. 
Please fell free to ask anything you need at. contact@bitmishop.com
Diego Leroux
Profesional drummer and also inventor/designer living in Buenos Aires, Argentina.